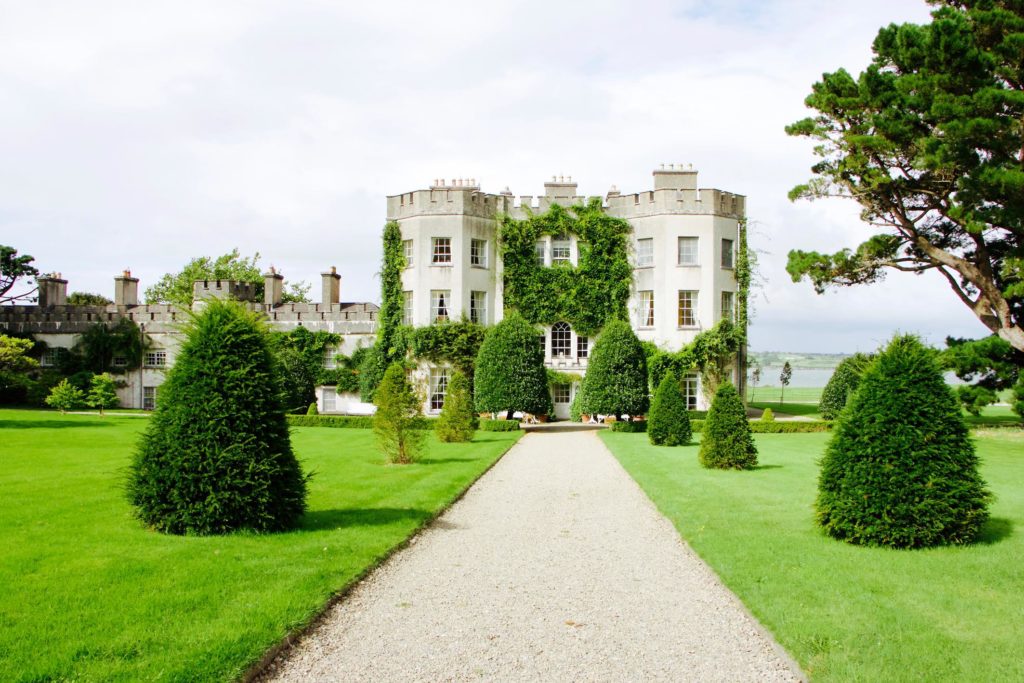 "I've always associated the moment of writing with a moment of lift, of joy, of unexpected reward."
Look at the image; inhale.
Smell the damp Irish springtime grass.
This is stunning Glin Castle, where I'll be teaching the art of narrative food writing, memoir, and essay alongside the legendary Diana Henry, one of my favorite writers of all time, food or otherwise. The retreat runs from April 13th through April 16th 2018, and includes Irish breakfasts, dinners, and of course, trips to the pub, which are actually not only on our agenda, but are mandatory. The location is breathtaking, and the accommodation is as spectacular as this picture would suggest (click over to the Glin Castle website for more images).
Diana and I will teach separately and together over the three days, and will engage with all attendees not only as a group, but individually. Please join us for what is sure to be a beautiful, memorable, creatively generative writing retreat.
For more details and to hold your spot, visit:
http://www.lensandlarder.com/home/
Join us. We look forward to seeing you in Ireland.