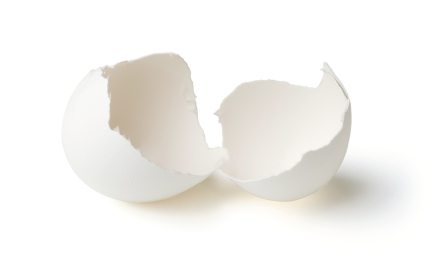 We had an earthquake yesterday.
I was sitting at my computer, staring at the screen, trying to force this brilliant breakthrough moment in my book — you know, the AHA moment, like when the doorbell rings at Meryl Streep's townhouse in The Hours and in walks the aged mother of the Ed Harris poet character, and the entire audience gasps — and suddenly, my desk started acting like it was on acid.
Then my chair felt like it was mounted on the end of a pogo stick; I was sure that it was Addie, my hundred pound Yellow Lab, sleeping behind me and having some sort of violent, gastro-intestinal, squirrel-related dream, which always results in her thrashing around and kicking me. I turned around and she was ten feet away, doing the thing that older Labs do best: snoring. Then I thought that maybe it was that brain tumor that's been going around lately. And then I remembered what it felt like the only other time I was in an earthquake, up in Maine in 1983, when I was staying in a small house with a friend from college and her mother's entire Herend tea service fell out of her china cabinet: it felt unreal, and out of control. It felt a lot bigger than us.
Yesterday, I didn't know what to do: I thought about my mother in Manhattan, living on the twenty-first floor of an apartment building on the Hudson River. Then I tried calling Susan, who works on the twenty-third floor of a glass office building on Broadway, and there was no answer. And I had this tiny OH SHIT moment of panic, when everything else in my brain came screeching to a halt, and all I could think about was the fact that here I was, working my head off and the world was surely going to come to an end just at the precise moment when I finally figured out why, exactly, this one very important person in my book spent their life at the table, and wound up eating simple food after years and years of haute cuisine. Which reminds me of the old Yiddish proverb that someone said after my father's accident. One of my cousins had found a dry cleaning slip attached with a magnet to his refrigerator. "How could he just die, when he still has clothes to pick up?" she railed. This other person had a simple answer:
"Mentsch tracht, Gott lacht."
Man plans, God laughs. 
I've been spending every day here at my desk, writing my book, which is why I haven't posted since early August; I'm living constantly with this story. The dogs bark and need walking, the UPS guy shows up, I need to have the oil changed in my car, I really need to get to the gym, and to have a haircut, and to balance my checkbook, and from the time my alarm clock goes off in the morning, I'm sitting at my desk, at work. And here's a newsflash for all you folks who think that this is all lovely and romantic: this book writing thing is the hardest work ever. It's a job, and I love it, and it's absolutely the most challenging thing I've ever done.
It's altered my life in ways that I haven't expected: there have been days when I never quite make it out of my pajamas. There have been days when I sit down at nine, and when I looked out the window again, the afternoon is turning into early evening, and dappling the maple tree in my yard with softer, duskier sun. There have been a few occasions where I've forgotten to make dinner for Susan; she's been kind, and mostly fine about it, and the other night when I threw together a bucket of grainy whole wheat fusilli with a blandish, elemental broccoli rabe/heirloom tomato sauce and acted like that was the dish I was planning on making all along, she was still okay with it.
I'm not sure why, but the result of my spending hours writing every day has also been just the slightest amount of weird, dietary grandiosity; I've been reading this ancient book on Zen Macrobiotics a lot. There's been another book sitting on my desk about particularly bland, grain cooking. The first time I forgot to make dinner, I realized it while laying on the couch reading a book about this crazy heart-healthy diet that is not only strictly vegan, but vegan without the use of any oil or fat at all. Nothing. Nada. It calls for doing things like "sauteing" stuff in a mostly dry, stick-proof pan with maybe a small splash of water and a spoonful of nutritional yeast. The upside to all this is that people who go on this diet actually reverse their advanced heart disease.
It's astonishing.
"I think that maybe we should try this–" I said to Susan brightly.
"Unh huh–" she said, not even looking up from her book.
"I mean, don't you think it's incredible–?" I asked, enthusiastically.
"Sure," she said. "Almost as incredible as the pork roast that's sitting in the freezer."
"I think that we could do this, though–don't you? All of this guy's patients—they all look so happy!"
"They're all just stoned from a lack of protein—"
"Come on, Susan," I said. "I'm serious. Don't you want us to be healthy?"
"Honey," she said, taking my hand. "I'm not sure that radical dietary life change is something you really want to undertake until your book is done—First things first, okay?"
And then we started to think about dinner. We went into the kitchen, rigged up a sort of mock double-boiler, and made the kind of scrambled eggs that take twenty minutes or so just to get to the curd-forming point. We had fresh pullet eggs from our neighbor's chickens, and a bit of local milk, so we added that. And that's what we ate, on little white Bennington plates, with toasted challah that a friend of ours had brought up from the city.
I moped a little bit, but Susan was right. I was just looking for tight control — a firm grip —over some part of my life so that every morning, when I sit down at my computer and write this book, nothing comes clattering out of my own metaphysical china cabinet, like that old Herend tea set up in Maine.
And then yesterday, there was an earthquake.
Mentsch tracht, Gott lacht.
Earthquake Eggs 
Admittedly, we did not make these eggs yesterday, on the day of the earthquake. But we might as well have: the last time we made them was a few years ago, when our Lab, Addie, wound up in the doggie emergency room, having gone into shock after a bee sting. So it seems that whenever we're in need of comfort and we have no other culinary plans, this is what we make, and the result is like the gentle hands of a beloved English grandmother tucking you under a heap of blankets as you hear bombs falling in the distance. You just know that everything is going to be okay.
Serves 2
1 tablespoon unsalted butter
6 pullet eggs, the freshest you can find, beaten
1 tablespoon fresh milk
salt, to taste
2 slices toast
Set a medium saucepan over another, smaller saucepan filled halfway with water and bring to a slow simmer over very low heat. (Use a flame tamer or heat diffuser if you have to.)
Melt the butter slowly in the top pan, swirling it around so that it coats the surface completely. Pour in the beaten eggs and the milk, and using a wooden spoon, stir the combination as gently as you can, from the edges of the pan in toward the middle. Continue doing this, until pillowy curds just begin to form — this should take around twenty minutes. Add a pinch of salt, if you like.
Serve on warm toast of your choosing.