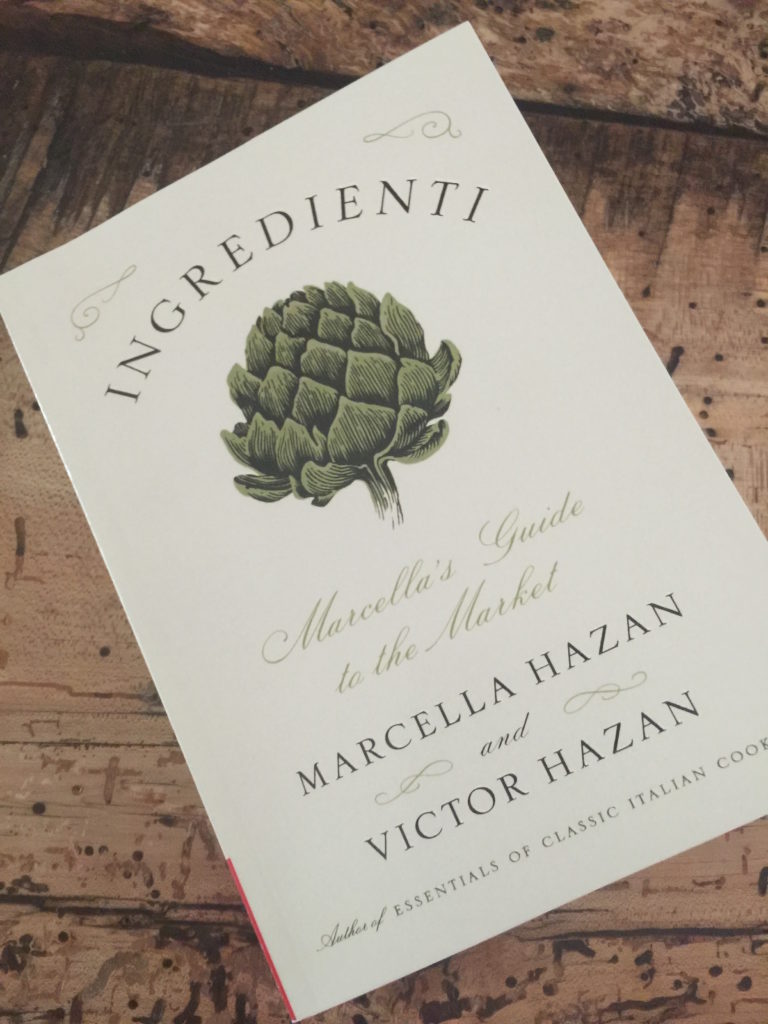 A few years after Susan and I moved to our home in Connecticut, about two hours from New York City where I grew up, we decided to plant a small vegetable garden in our backyard. The patch we chose — we had few options back then — was sloping and irascible: while it got limited but strong sun every day, it also backed up to a thicket in which an entire family of woodchucks had taken up residence. It was like The Vince Lombardi Rest Stop for the neighborhood deer. Before we built it, our neighbor came marching over from her house with a handful of her family's beans.
My great-grandfather brought them over from Italy in his coat pocket, and we just keep growing them every year she said. We all plant them.
I thanked her, and we gave them their own 4 x 4 box; the plants grew enormous and bushy, and yielded masses of flat pods five inches long and gorgeously mottled in pinks and creams, and sometimes a tawdry darker purple and green. When we harvested them, we cooked them together with minced garlic in a little olive oil, sometimes adding fresh sage. And every year, we let some of the pods dry in place so that we could store the beans for the winter. We've been doing this now for almost ten years, and for many of those years, we had no idea what kind of beans they were.
Pack some up and send them to me Marcella Hazan wrote, after seeing them on my Facebook page. I'll identify them for you. 
When Marcella Hazan instructs you to do something, you do it. So I did.
She wrote back to say that we had gotten it all wrong: these were shelling beans, the kind they grow in northern Italy, possibly Fagioli di Lamon, or maybe a sort of immature Borlotti. She giggled a bit at my ignorance — Susan and I had been eating the pods all along because they were so lovely, and sometimes they were as tough as balsa wood, as beauty often is — and then wished me well. From that point forward, we've shelled our beans, storing them through the winter for long-cooking with a little chunk of ham, but holding back a few cups to make at the end of every summer.
I tell this story not for the sake of ego; I tell it because of the complicated, aggressive times in which we live, and the fact that, very often, the food we eat and the way we prepare it reflects these times. When something, anything, is alluring to the eye — in this case, my beautiful, burled pods, grown from beans carried to America in the pockets of a homesick Italian man from another century — our inclination is to devour it quickly and in haste, all slapdash and high heat, without taking the time to understand and appreciate it's true nature. An elemental rule, applicable to all facets of life: when presented with beauty, never take it at face value. Don't gobble it up. Look for its truth. Speak its language. Seek its purity. Take your time with it. In the kitchen, be reductive: understand your ingredients. Know what they are, and what they want. The better the ingredient, the less it needs done to it. This is what Marcella Hazan has always taught us, and in a world where noisy, brash cooking devoid of connection to ingredient and designed to impress rather than sustain — all hat and no cow as they say in Texas — still seems to be the norm, they are lessons worth listening to.
And these are among the lessons imparted in Marcella's glorious new book, Ingredienti: Marcella's Guide to the Market, published three years after she passed, and completed with the help of her beloved husband and collaborator Victor Hazan. Compact, concise, and based on a lifetime of daily market visits, Ingredienti is Marcella Hazan at her most typically uncomplicated, unfussy, and unequivocal. Organized by ingredient from A to Z within sections that include produce, the essential pantry, and salumi, this is the sort of compendium that possesses the staying power of bedrock; small enough to be carried like a bible, in a purse or a pocket, Ingredienti marries Marcella's inimitable voice to the practice of her life, wrapped around advice for choosing fresh vegetables, pasta, olive oil, Parmigiana Reggiano, prosciutto, and even the most deliciously mundane of ingredients, bread crumbs. Readers who otherwise demand formal recipes will actually have to read and absorb the book's lovely narrative for the instructive, authoritative wisdom that it is laden with, but this is precisely what the best Italian cooking is all about: it's a conversation between cook and ingredient. It is pure food made from the very best (but not always most expensive) of the marketplace, chosen wisely and used intelligently and intuitively.
Ingredienti comes at no better time for the American kitchen and culinary soul; as many continue to be utterly disconnected from the practice of cooking at its very root — at the market, where it begins — and instead prefer the supposed ease of trendy meal kits and on-line grocery stores that literally sever the vital connection between the consumer and the consumed, the process of sustaining ourselves has become further mechanized, disengaged, and detached. With the country descending into what feels like chaos, we need Marcella's grounding, teaching, and guidance now more than ever.
At least I know I do.