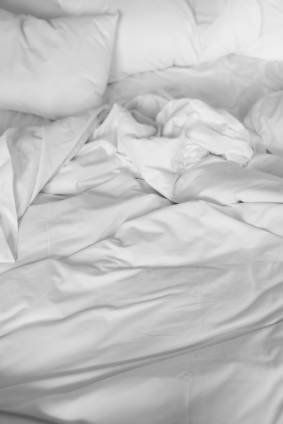 Dear Elizabeth,
First: it's been such a long time since I've written, and for that I apologize. It's so easy to be pulled away by iPhone and iPad and email, by the constant, humming connection and the dull, relentless silent nudging. (They say it's really not good for the human brain, don't they—that it dilutes focus and imposes a sort of prefabricated ADD onto one's otherwise reasonably healthy psyche. I'm beyond starting to believe them.)
Anyway, it's that season…you know it all too well—the damp gray one that accompanies the last autumnal cold snap and settles down a layer of crunchy velvet frost on everything that's left in the garden. Sure, it makes the kale and the chard sweeter, but it wreaks havoc on the rosemary which, now sitting in large clay pots (which will doubtless crack before Spring; made in Tuscany my EYE), is hugging the back side of the house for warmth. But the preserved lemons are perched on a shelf in the basement, and just yesterday I discovered a trove of anchovy paste in the pantry tucked behind a few bags of Steve Sando's beans, and I felt like the culinary cavalry was on its way back to my kitchen.
But really, the reason I'm writing is that I'm just getting so tired—so weary—of all the culinary deconstruction going on these days. Just the other night, some young, pierced child in server's whites plunked a plate down in front of me containing a deconstructed turkey; it amounted to a pressed, sous vided square of white and dark meats topped with a thin layer of skin. In truth, it looked like Peking Duck, except for the fact that it was seated on a small puddle of stuffing foam. Stuffing FOAM. Who made the executive decision that stuffing should be foamed? As any American will tell you, stuffing is usually the only interesting, edible thing about our Thanksgiving dinner! Foam? Dear god. Tell me honestly: Am I being inflexible and priggish?
I understand the concept of culinary evolution, but the flipside of all the excitement surrounding that brilliant Adria fellow is that anyone who even thinks they remotely have any talent in the kitchen (and I daresay more money than brains) runs the risk—especially during the holiday season—of being lured into their local cookware shop to plunk down $800 for a Polyscience Sous Vide Immersion Circulator, or a home foamer that will enable them to change the molecular structure of their family's traditional holiday Bacalhau. (Would you have carried those things in your shop? I don't THINK so.) For heaven's sake, I say, Learn how to make a good piece of salmon, or that delicious rice pilaf that Suleiman shared with you during the War. Learn how to figure out when the risotto is done or how to cook a duck over an open flame without immolating it or yourself. But please, leave the foaming and the sous vide tools alone: they're far more expensive than bread makers, Mood Rings, and Pet Rocks. And as you said in that Sunday Times piece so long ago,
"The first thing I want to know about a recipe, whatever its cost, is whether it's going to produce real food as opposed to a piece of frippery nonsense."*
Amen, sistah, is all I have to say.
So I'm writing this note to you all tucked in at a hotel in Brooklyn; I've just finished tagging along on a photo shoot. Our deadline is fairly crazy, the recipes are pouring in like Fox's U-Bet into an egg cream (chocolate sauce, sort of what you'd drizzle over Spotted Dick), my brain is on overload, and here I lie—in an enormously fluffy bed behind which is perched a large, headboard-sized blue light that is casting a deathly pallor on everything around it, including me. The godforsaken WiFi (sort of like HiFi, but invisible) is barely working (I guessed it wouldn't), and so I'm delighted that I brought your omnibus along for reading at the end of each day. The heck with Stieg Larsson! Anyway, as we were snuggling up, I hit upon your recipe for Bacon and Lentils from French Country Cooking, and decided that there is no reason at all why I shouldn't make this for our Thanksgiving celebration out in California next week. I've been planning on making turkey-as-porchetta—anything to infuse the damn thing with flavor and kick off the shackles of its balsa wooden traditional Roast Beast-like holiday self. (I maintain that turkey the way Americans prepare it is a lot like New Jersey: it's a thing you travel through on the way to somewhere else. Nobody looks forward to Thanksgiving dinner. It's the sandwiches, turkey pie, and stew they want, and not foamed.) But then I discovered your recipe for Salmis de Dinde a La Berrichonne: braised turkey with bacon, mushrooms and red wine. And I thought "this is a sign from Elizabeth."
And so, this will be our dinner next week. Would it be possible to make a sort of quasi-Miroton from the leftovers? What's your thought? Just curious.
Forgive my ramblings, Elizabeth. You're forever in the forefront of my mind and kitchen, and so,
All best to you in the great beyond,
Elissa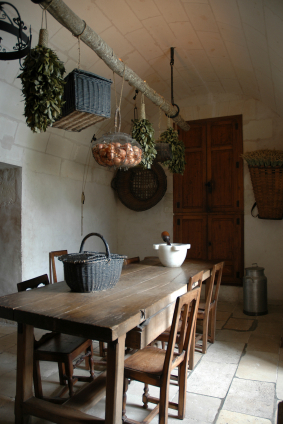 Salmis de Dinde a La Berrichonne
From Elizabeth David's French Country Cooking
As ever, Elizabeth David's recipes made assumptions: that you had a sense of how large an average claret glass was; that you knew a turkey over a certain size would be relatively flavorless; and that bigger isn't necessarily better. This recipe—a fairly basic slow braise—doesn't offer too many specifics, which is a signal to the reader to focus; put down the iPad and iPhone; and pay attention. For those who must have exact measurements: a traditional Claret glass is 4 or 6 ounces; the turkey should probably weigh no more than 8 pounds.
First of all, prepare a stock with the giblets, neck, and feet of the turkey, browned in butter with an onion, a carrot, a clove of garlic, thyme, bayleaf and parsley. Sprinkle with a tablespoon of flour and let it turn golden, then add a claret glass of red wine and 2 ounces of water, and leave to simmer for 1 hour.
In the meantime, cut up the turkey, dividing the legs and wings into two pieces each and the breast into four pieces. Season them with salt and pepper. Put 3 ounces of butter into a casserole or braising pan, and when it is melted put in the pieces of turkey; let them turn golden on each side, take them out and keep them aside. In the same butter put 1/4 pound of bacon cut into small squares and 1 pound of small mushrooms. When these in their turn have browned, take them out and to the butter and juices in the pan add a claret glass of red wine and let it simmer, 2 or 3 minutes, then add the prepared stock, through a strainer.
Put back the pieces of turkey, covered with the bacon and the mushrooms, and add 2 tablespoons of brandy. Cover the pan and cook very slowly for 1-1/2 hours. Serve garnished with triangles of fried bread.
* Quote from the Sunday Times, 9/11/58