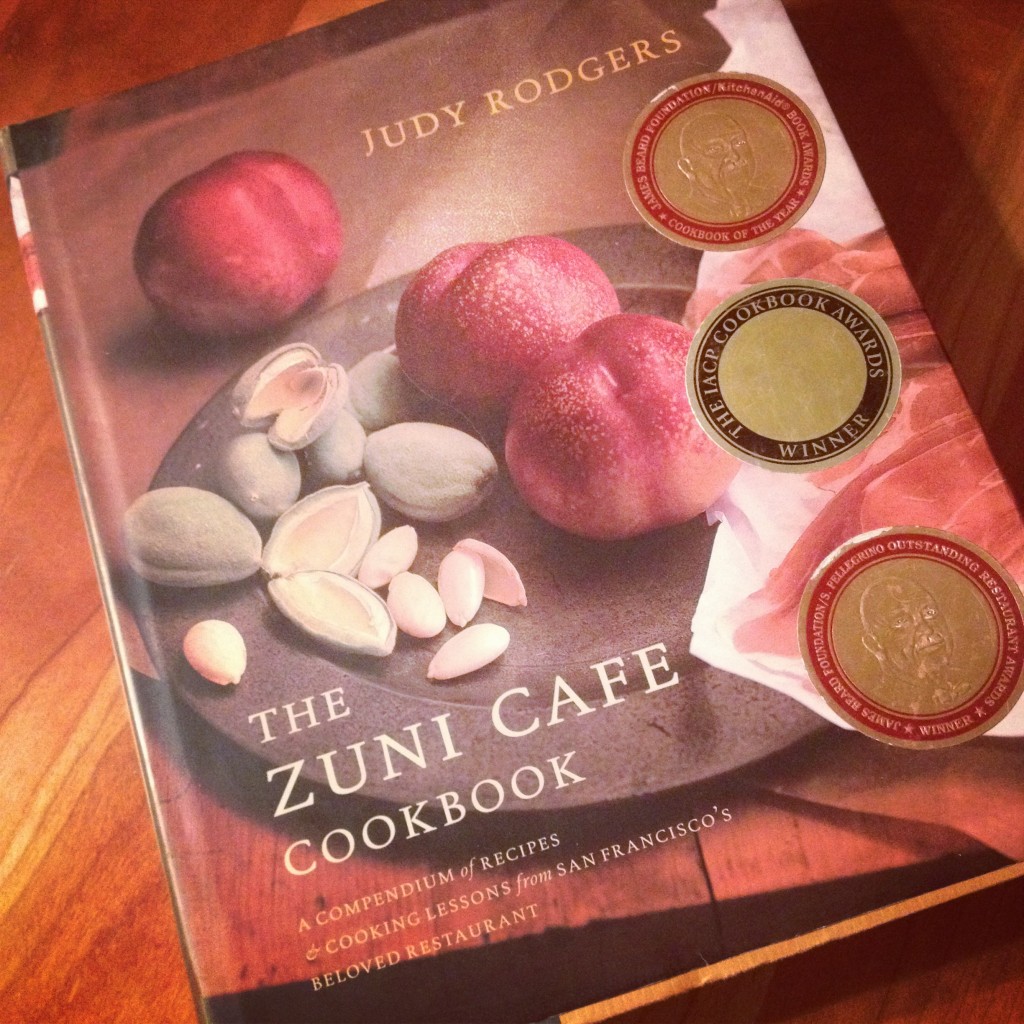 As most of my regular readers know, I don't post all that frequently; for the moment, I can't — I have a 3-day-a-week, 5-hour-roundtrip commute to my job as an editor in Manhattan, I'm finishing my next book (which is due momentarily), and by the time I get home from work, all I can think about is eating and sleeping. So while I'd like to be posting a lot more regularly, the fact of my long-form narrative style, which takes a fair amount of time and focus, prohibits me from doing so.
I'm currently finishing a post about holidays — Thanksgiving, Christmas — and how they often find us cooking not for ourselves, but to impress others and gain their acceptance, approval, and admission into a sort of grown-up, adults-only club that, regardless of how good our food is, may in truth elude us forever. And how, when we come to grips with that chilly fact, we then — and only then — begin to cook as a means towards transcendence, sustenance, and peace.
That post is forthcoming.
Nearly two years ago, when I walked into my Manhattan office for the first time as an editor-at-large (which means that I'm not on staff, but I function as though I am), I dropped my bag, set a picture of Susan in Tuscany on the shelf above my desk, and wrote to the literary agent who represented Judy Rodgers, chef-owner of the Zuni Cafe in San Francisco. In 2002, Judy published her cookbook — an immense tome that is one part memoir of her life coming into the food world, one part instruction on how to cook well, and one part collection of remarkable recipes from the restaurant. I told Judy's agent that all I wanted to do was have her author re-create the first section of that book — what one reviewer referred to as "an extended tutorial" — as a sort of culinary/life primer. Her agent let me know, politely enough, that there likely wouldn't be anymore books, mostly because there didn't have to be. And she was right: in The Zuni Cafe Cookbook, Judy Rodgers had said it all, and forever changed the way so many of us — the way I — think about food and the most basic, elemental culinary processes, like salting meat or poultry before cooking it, and how much of a difference that can make in the end result.
It was from her book that I learned how to make pickled onions, and noticed that nearly every Chez Panisse alumn makes a version of that simple condiment. I learned not to be terrified of oxtail. I learned that it's really possible for a roast chicken and bread salad to be life-changing. I learned exactly how a teenager from the midwest might have her senses jolted awake while living abroad with the Troisgros family in Roanne.
I never got to meet Judy Rodgers, but I hung on her every published word; as a food and cookbook editor, I knew that someone who was capable of writing with so much heart and wisdom was also likely the sort of person who lived every day with heart and wisdom. Snappish, slick, and edgy chefs-of-the-moment don't generally write cookbooks-for-the-ages like hers; they usually can't, and not because they take so long to produce, or because they're not dedicated to their craft. They usually can't simply because that edginess is mostly about flash and innovation, and doesn't often translate to how, as Judy said in her book, "the simplest dish can recall a community of ideas and people."
Last week, before Thanksgiving, I pulled Judy's book out of my home office and took it to bed with me; Susan turned her light off and went to sleep, while I propped myself up with pillows and began to re-read her introduction for what has to be the fiftieth time. The book is still on my nightstand, sandwiched between Rebecca Solnit and Terry Tempest Williams; I never put it back on the shelf.
I've heard from people who knew Judy that she was indeed wise, and brave, and intensely kind; I only knew her through her food and her words which, I think, mirror that description. For me, that will have to be enough.