About Poor Man's Feast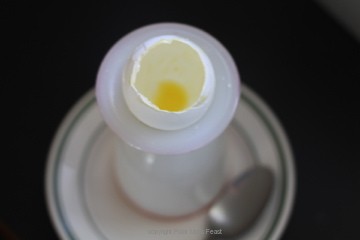 "Sometimes heartbreaking, often hilarious, this is one of the finest food memoirs of recent years."
– NY Times Book Review, on Poor Man's Feast: A Love Story of Comfort, Desire, and the Art of Simple Cooking 
My name is Elissa Altman and I'm the founder and author of PoorMansFeast.com. To contact me directly, please feel free to email me at Elissa@PoorMansFeast.com.
I am deeply honored to have been nominated four times for the James Beard Award in the category of best individual food blog; it won the award in 2012. My work has been selected for inclusion in Best Food Writing (Da Capo) for four consecutive years (2011-2014), and my second memoir, Treyf: A Story of Family, Food, and the Forbidden, will be published by Berkley Books in spring 2016. (My first memoir, Poor Man's Feast: A Love Story of Comfort, Desire, and the Art of Simple Cooking, will be reissued in paperback by Berkley in August 2015). I also write a monthly column for the food section of the Washington Post called Feeding My Mother, about the vagaries of feeding a glamourpuss/former television singer/model mother who has been as historically distrustful of food as I have been enamored of it.
My work has also appeared in many other places, including Tin House, O! Magazine (Oprah), Dame, the New York Times, Zester, Organic Life, Saveur, Edible Communities Publications, Garden Design, and Prevention; I also appear on public radio (syndicated and local), talking about issues surrounding everything from sustainability and food justice to the glories of "real" food and simple cooking. Since 2007, I've been a food columnist for The Huffington Post, and my first memoir, Poor Man's Feast: A Love Story of Comfort, Desire, and the Art of Simple Cooking, was published by Chronicle in 2013 to critical acclaim, with the NY Times Book Review declaring it "one of the finest food memoirs of recent years."
I am also a longtime cookbook editor, working until recently as cookbook editor-at-large for Rodale Books. I still do cookbook editing, packaging, ghost-writing, and even sort of a bastardized kind of pro bono acquiring: it's work that I love, and books are very much in my blood and my house. (My spouse, Susan Turner, is a senior book designer for Random House, and includes among her authors/books Gabrielle Hamilton's Prune Cookbook and Blood, Bones, and Butter, Ruth Reichl, The New Yorker, Amy Bloom, China De Mieville, Katherine Harrison, and many others.)
I launched Poor Man's Feast in late 2008, when I realized that, after years as a cookbook editor, a food columnist at a reasonably major national newspaper, a personal chef, and a (short stint as a) caterer in Manhattan, I was far happier eating a perfectly poached egg on toast at home (mine or someone else's) than I was a vertically-plated, pomegranate-glazed foie gras Napoleon in a fabulous new cash-only eatery on the same Gowanus side-street where my grandfather was mugged in 1967. (Not literally. Hip food can be so tedious.)
Years back, in the late 1980s, I took a step off the publishing track to indulge my food passion, and I went to work for Dean & Deluca — the original, landmark store at 121 Prince Street in Manhattan which was moved to its present location at 560 Broadway — running the book department while attending Peter Kump's Cooking School at night: together, the two experiences combined to form the greatest food and cooking education one could have. On any given day, I would find myself in the store, helping Edna Lewis, Judith Jones, Richard Olney, Alice Waters, Felipe Rojas Lombardi, or Jacques Pepin; then I would go home, grab my knives, and stand in a professional kitchen, learning about mother sauces. Soho back then (in the late 1980s) was a crazy time laden with food, art, money, and a variety of narcotics, and many of the notes (both written and not) I took at the time appear in one form or another in my memoir, Poor Man's Feast: A Love Story of Comfort, Desire, and the Art of Simple Cooking.
There's a lot in Poor Man's Feast about the intersection of food and family, and even a touch of health and spirituality. Many of you have asked me "Does your mother know that you write about her?" The answer is a resounding yes. My mother is the singer/performer/TV host Rita Ellis Hammer, and is used to being thrust into the spotlight. Give her a chicken, however, and she's like a newborn with a television remote.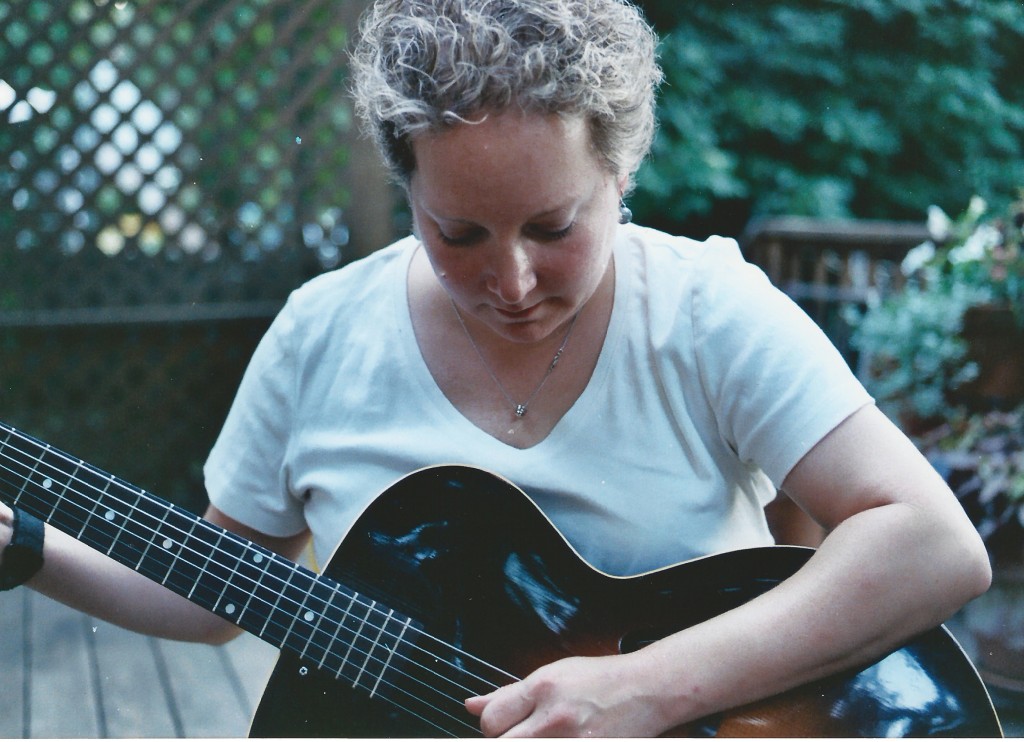 When I'm not writing, cooking, or reading, I can be most often found walking our two rescue dogs, Addie and Pete; weeding our outsized vegetable garden; and playing the roots music I'm fanatical about. (I've played the guitar from the age of four, mountain-style banjo from fifteen, and mandolin from sixteen. My sound system is most often playing Abigail Washburn and Bela Fleck; Norman Blake; Dirk Powell; Emmylou Harris; The Punch Brothers; Chris Eldridge, and others of similar style.) My instruments include a Martin 00-18, Martin HD-35, 1860s Martin Parlor Guitar, Larivee Parlor Guitar, Blue Ridge dreadnaught, Gibson A-5 mandolin, Deering open back banjo, Airline 1950s Archtop, and other assorted pieces.
So, what is PoorMansFeast.com about?
It's about sustenance in the face of pretense.
It's about authenticity in the face of the artificial.
It's about simplicity in the face of the tarted-up.
It's about kindness in the face of the rude.
It's about storytelling — mine, my family's, yours, your family's — and how those stories are inextricably bound up with what and how we feed ourselves and those we love, what we eat at times of joy, sorrow, delight, surprise, fear, and sadness. And it's always about slowing down a little bit.
What am I fanatical about?
Real food.
Good manners.
Food justice.
Yoga.
Music, mostly roots.
Taking care of our young.
Taking care of our seniors.
Taking care of our poor.
Taking care of each other.
The Specifics
In the years that I've been publishing Poor Man's Feast, a lot of questions have come up. Here are answers to the more common ones:
Do you do all of your own photography?
Nope. Anything that is mine has a watermark at the bottom of it. If something is not mine  — if the subject matter is just too visually quirky — this means that it's a stock photo, for which I have spent hard earned money for the right to use it. Either way, please — PLEASE PLEASE PLEASE PLEASE — do not swipe my images. If you want permission to reuse something of mine, ask FIRST, and we'll talk about it. Please.
Can I borrow a recipe for my website or blog?
Please don't, unless you're willing to give me an attribution. Again, just ask me first, please, and we'll talk about it. I have no problem with you linking to any of my recipes or cutting and pasting them; just — please — attribute them as appropriate.
Are you a vegetarian?
Nope. I love meat. I especially love pork. But I'm trying to eat a little bit more healthfully than I have in the past — for me, healthy means fewer animal fats and less animal protein — which is why there's suddenly a preponderance of vegetarian and vegan recipes on Poor Man's Feast. It's an unfortunate thing that food and the way we eat has become so politicized, and is so polarizing; still, I believe that everyone has the right to good, clean, healthy food produced in an ethical manner that leaves as small a footprint as possible. There, I said it.
I don't much want to eat anything that's the culinary equivalent of a Hummer although I'm certain that in the past, I probably did.
Who are your greatest inspirations?
Anyone who can come home and make themselves, their kids, and their spouse a solid dinner after being at a job (or two) all day. My mother and father had my grandmother, who cooked while they were at work. They (and I) were lucky.
In terms of food, and the food world, my greatest inspirations have been Deborah Madison and Alice Waters; together, they forever changed the way I think about food both practically and conceptually. And through Alice, I discovered Richard Olney, Elizabeth David, Lulu Peyraud, Paul Bertolli, David Tanis, Judy Rodgers, Steve Sullivan, David Lance Goines, Tamar Adler … all of these people have inspired me deeply, and continue to on a daily basis.
Those links on your blogroll…are those sites you really like? Or is it sort of pay for play?
I'm a media geek; I always have been. My Dad, who was in advertising, used to say that when I was a teenager I supported the magazine industry singlehandedly. Long way of saying that I love to read, and there are certain sites that I visit a lot — I'm actually addicted to them — and these are among them. If I find myself on a site that is elegantly produced, and it features content that speaks to me in some way, I'll include it. The blogosphere is vast and it's easy to get lost; these links represent the ones I come back to, over and over again.
Do you edit comments before you post them?
As a rule, I don't, and if I did, I'd get the commenter's permission first. What I won't post, however, are any comments that are rude, incendiary, racist, homophobic, or bullying in any way. There are blogs out there where you can feel free to rant and rave; this is not one of them.
Think of Poor Man's Feast as a gigantically long dinner table; everyone — including me — has to behave or they get sent to their room without dinner.